UPDATE::
Rally against local Bishop
"Bishop Finn needs to be defrocked, demoted and disciplined," said Judy Jones with the group SNAP, which stands for Survivor's Network of those Abused by Priests.

Some want a bishop in Lincoln to be removed from the church.

In 2012, Bishop Robert Finn was found guilty of failing to report suspected child abuse.

And now that he's relocated to minister here in Lincoln, some residents want him out of the church, completely.
Jones adds, "we are here today to hand–deliver a letter to Bishop Conley, begging him to reverse his decision to have Bishop Finn minister in the diocese."

Bishop Robert Finn has been ministering with the School Sisters of Christ the King here in Lincoln since December.

And protestors say he should not be allowed to hold any job within the Catholic church.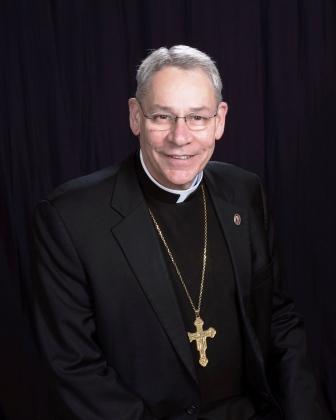 __
Finn is the highest-ranking U.S. church leader to be convicted for failing to take action in response to sex abuse allegations. He was charged in the case of the Rev. Shawn Ratigan, whose computer contained hundreds of lewd photos of young girls taken in and around churches where he work ed. Diocesan officials waited six months before they notified civil authorities of the photos. Ratigan pleaded guilty to child pornography charges and was sentenced to 50 years in federal prison.
Finn was sentenced in 2012 to two years' probation for the misdemeanor, and ever since has faced pressure from local Roman Catholics to step down. Some parishioners petitioned Pope Francis to remove the bishop from the diocese.
Francis has promised he would hold bishops accountable for how they responded when confronted with cases of abusive priests. No U.S. bishop has been removed for covering up for guilty clergy.
Missouri Bishop Robert Finn Under Vatican Investigation For Failing To Report Alleged Abuse