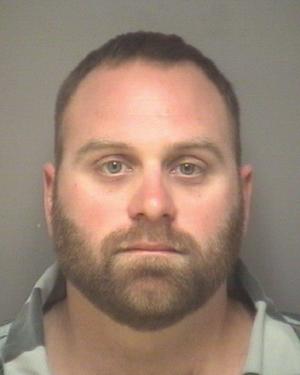 A former youth pastor at a Charlottesville church has pleaded guilty to sexually abusing a teenager in his care and will spend 30 days behind bars.
Jacob Daniel Kepple was arrested in December 2014 on two charges of taking indecent liberties with a child. The 36-year-old appeared in Charlottesville Circuit Court on Thursday to plead guilty to one of those charges as part of a plea agreement with the prosecution, which dropped his second charge.
The prosecution said in court that between 2009 and 2011, while Kepple was a youth minister at First Baptist Church on Park Street, he spent increasing amounts of one-on-one time with a high school sophomore who attended First Baptist that grew increasingly inappropriate, though the two never engaged in sexual activity.
,,,
Judge Richard Moore said that while the case was a difficult one, he agreed that there was "substantial and sufficient" evidence on which to base the plea agreement. Moore said Kepple's offenses came down to three components: having taken advantage of a child in his supervision, having inappropriate sexual contact with a child, and violating the trust of the victim, the church and so many others.
Ex-Charlottesville youth pastor to serve 30 days for sexual abuse - The Daily Progress: Local