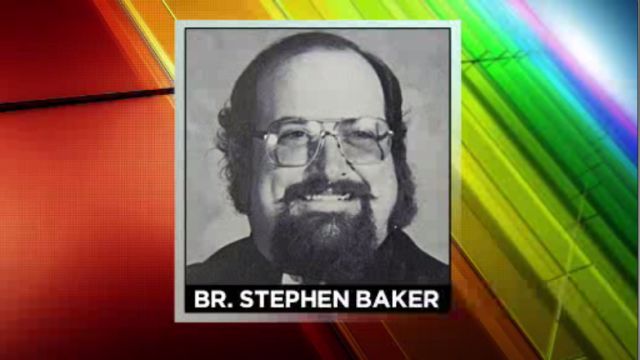 UPDATE:: Deceased Warren JFK coach named in priest abuse investigation


A hidden file on a former friar and coach who was accused of sexually abusing 11 students at Warren John F. Kennedy School was one of the first clues that led investigators to evidence that hundreds of children were sexually abused over a period of at least 40 years by priests or religious leaders assigned to the Roman Catholic Diocese of Altoona-Johnstown.
,,,
The report says that during the two-year investigation, Special Agents from the Office of the Attorney General found a "Secret Archive" in a safe contained in a cabinet in the Altoona-Johnstown Bishop's office. The safe was under lock in which only the Bishop had the key. The safe contained only one file pertaining to a Franciscan Friar, Brother Stephen Baker.

In 2013, an attorney said that while Baker was working as an athletic trainer at Bishop McCourt High School in the Altoona-Johnstown Diocese, he sexually abused several female athletes and cheerleaders at the school.

That same year, it was revealed that 11 students who attended JFK High School between 1986 and 1990, had received the financial settlements for crimes committed against them as children, allegedly by Brother Baker.

Brother Baker was not only the athletic trainer, but the head baseball coach, and a religious teacher at JFK from 1986 until 1991.
__
Just one of hundreds, if not thousands, of articles dealing with the fiasco in the Roman Catholic Diocese of Altoona-Johnstown. This is fairly regional for me, within a two hour drive, so like the
Maurizio case
I will be watching this revelation.
After an exhaustive, two-year investigation, a statewide grand jury has determined that hundreds of children were sexually abused by priests and other religious leaders serving the Roman Catholic Diocese of Altoona-Johnstown in western Pennsylvania over at least 40 years.

The grand jury issued a 147-page report, made public today, that details widespread alleged abuse involving at least 50 priests and religious leaders, and the findings include accounts of how Diocese superiors took action to conceal the accusations in order to protect the Church's image.

"The heinous crimes these children endured are absolutely unconscionable," said Pennsylvania Attorney General Kathleen G. Kane, who spoke at a news conference today in Altoona, a small city located two hours east of Pittsburgh. "These predators desecrated a sacred trust and preyed upon their victims in the very places where they should have felt most safe."
In April 2014, the Office of the Attorney General brought the matter to the State Investigating Grand Jury. None of the alleged criminal acts detailed in the report can be prosecuted at this point because many of the alleged abusers have died, the statute of limitations for these crimes has passed, and many of the victims are too "deeply traumatized" to testify in court, according to the Office of the Attorney General.
Hundreds of Children Allegedly Abused Over 40-Year Period in Pennsylvania Diocese, Grand Jury Determines | Mother Jones