UPDATE:: Former priest John Feit scheduled for arraignment Monday in Irene Garza murder case


Former Priest John Feit will face a judge Monday morning.

State District Judge Luis Singleterry will hold an arraignment hearing for John Bernard Feit, 83, of Scottsdale, Arizona, at 9 a.m. Monday. Feit is charged with murder, a first-degree felony.

Investigators believe Feit killed McAllen beauty queen Irene Garza in April 1960.
UPDATE:: Extradition hearing today for Feit


The former priest accused of murdering a McAllen beauty queen is set to appear for his first extradition hearing since his arrest.
John Feit, 83, the man long suspected by many of killing Irene Garza more than five decades ago remains in custody of the Maricopa County Sheriff's Office, where he has sat for more than two weeks as he awaits for the extradition process to run its course.

Feit is scheduled to appear Wednesday in Maricopa Superior Court.
_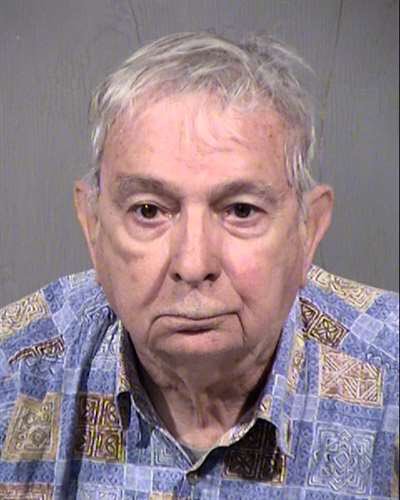 https://twitter.com/DeputyEnriquez/status/697267258561662976/photo/1
An ex-priest was arrested 55 years after he allegedly killed a Texas beauty queen whose body was found in a canal after she went to him for confession.
John Feit, 83, was busted Tuesday night in Scottsdale, Arizona, on a murder rap out of Hildago County, Texas, where the then 27-year-old pastor heard confession by Irene Garza, a one-time Miss South Texas.
Garza, 25 at the time, a second-grade teacher, was last seen April 16, 1960, at Sacred Heart Catholic Church in McAllen, Texas, according to the Texas Rangers law enforcement authorities. Her parents reported her missing when she didn't return home.
Her car was located near the church and her body was found five days later in the canal.
Ex-priest arrested in 1960 killing of Texas beauty queen | New York Post
See also::
Former priest arrested in connection with Irene Garza murder case
The Last Confession
"48 Hours" investigates the case of Irene Garza -- a young Texas beauty who went to confession in 1960 and was never seen alive again -- and the priest suspected of her murder