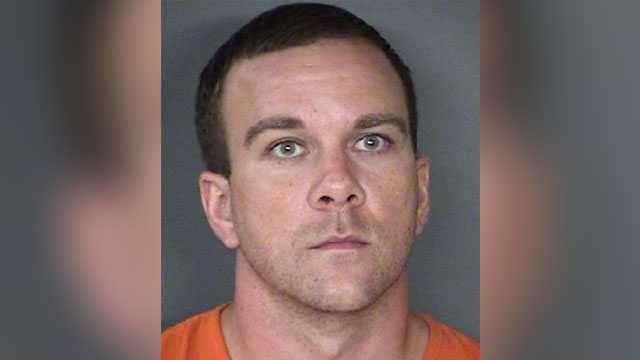 A San Antonio man blamed the devil after he was allegedly caught with his pants down in a room with a 4-year-old relative, according to police.
Stefan Stewart
, 29, was arrested on a charge of indecent sexual contact with a child on Sunday. He remains in the Bexar County Jail on a $75,000 bond.
According to his arrest warrant affidavit, the child's mother woke up around 5 a.m. on Sunday and found Stewart in the child's bedroom. Both Stewart and the boy had their pants down, according to the affidavit.
"[Stewart] was hurting me," the child told his mother, according to police.
Affidavit: Man blamed the devil after allegedly being caught with pants down in 4-year-old's room